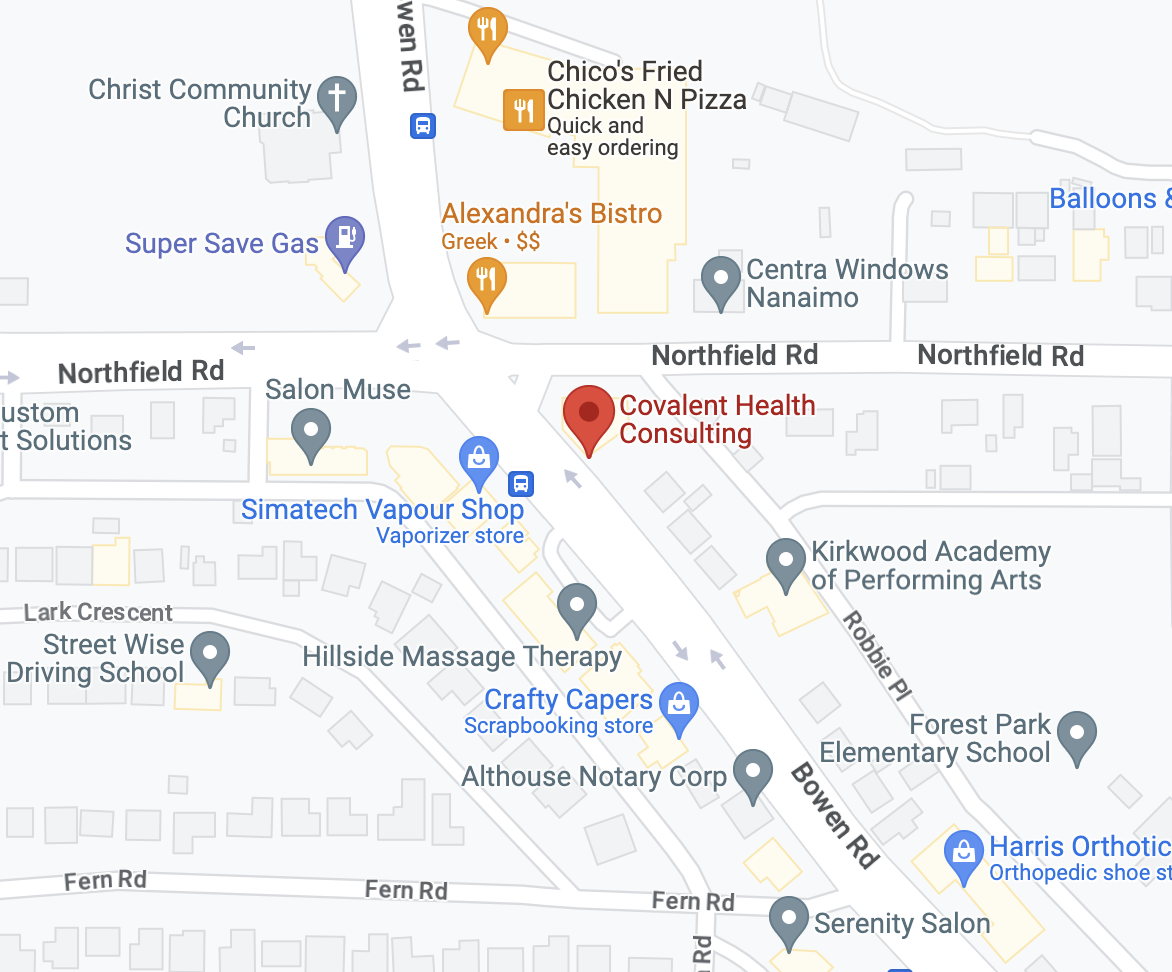 View on Google Maps
Contact
---
Office Hours
Hours: Monday – Friday 9:30am – 5:30pm
---
Crisis Support
If you are experiencing a mental crisis support please do not hesitate to utilize the following local services:
Vancouver Island Crisis Line: 1-888-494-3888
Brooks Landing Crisis Counselling Walk in Clinic:
Location: 203-2000 N Island Hwy
Hours: Monday – Friday 9:30am – 5:30pm
Here are some instructions on how to join a Video Counselling Session through the Jane app:
1.) Login to your Jane Account. If you need a password reset email sent please let your clinician know.
2.) Once you have logged into your account, you will want to navigate to the "Upcoming Appointments" tab on the lefthand side, then click the blue "Join Call" button next to today's appointment.
3.) On the next page, you will see a quick reminder to use the right browser and a fast internet connection for the video call. Jane and the clinic will need your consent before your video call begins. To provide it, click the "I Consent" button
4.) We recommend you use the latest stable version of Chrome or Firefox as well as a fast internet connection. If you're having trouble with your Online Appointment, refer to this trouble shooting guide.
Thank you all for your patience as we get started with Video Counselling. We think this is the best way for us to keep our community safe at this time. Please do not hesitate to reach out if you have any questions.
Covid 19 Protocols
We would like you to feel as safe and comfortable as you can, and therefore we welcome you to choose whether to wear a mask or not.
We also work with individuals who have compromised immune systems and therefore offer video or phone sessions for anyone who would like to use this platform or has concerns over the transmission of the virus.
We also request that if anyone has not had the vaccines to please either use video or phone.
Please do not hesitate to reach out to your clinician if you have any questions about what Video Counselling looks like.
Questions for our team?
We'd love to hear from you.
---